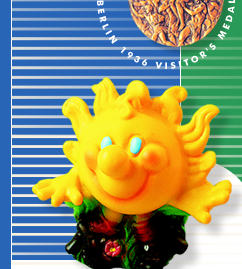 ORDER PAST CATALOGS
We are taking orders for the current auction catalog now! Also you can order past issues of our catalog and take a look at what you may have missed! These collector's catalogs of Olympic memorabilia are an excellent way to keep pictures and descriptions of thousands, even tens of thousands, of Olympic items if you want to order all of our past auction catalogs. They make great conversation pieces and very nice additions to your coffee table.

ON-LINE STORE
Now you can view the prices and order by e-mail, fax or telephone. We have items that are for sale now!



Click Here to go to current Auction

Order Current catalog early!